Friday, December 31st, 2010 at 6:36 pm
2015 Board of Directors
Charles F. Barnett M.D. – Dr. Charles Barnett is the Founder and current CSO of NanoDetection Technology. He continues work in the medical field as a practicing hospitalist at several hospitals across the country, from Alaska to Tennessee. He serves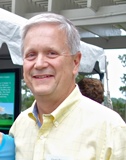 as Medical Director for Haiti Serve, providing medical services to the people of Haiti. Prior to founding NanoDetection Technology, Dr. Barnett was an established physician in internal medicine for 24 years. He has received numerous medical awards, including the Tennessee Medical Association's Distinguished Service Award. He also holds an appointment as Senior Research Scientist at the Center for Environmental Biotechnology, The University of Tennessee, Knoxville. He has been involved in many pharmaceutical clinical trials for Parke Davis, Squibb, Ortho-McNeil, Boehringer-Ingelheim, RW Johnson, Searle, Sandoz and Centocor.
Ernie Blankenship – Mr. Blankenship is retired from a position as Special Assistant to the Commissioner of the Tennessee Department of Environment and Conservation. His previous experience includes positions with Tennessee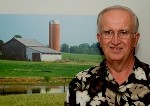 Manufacturing Association, the University of TN Industrial Services Program, and the Ford Motor Company. He is member of the Blount County Planning Commission, a Magnolia Cemetery Trustee, and past President of the Little River Watershed Association. Mr. Blankenship received a Bachelor of Science degree in Business Administration from the University of Tennessee.
Jay Clark – Jay Clark is a singer-songwriter and former wildlife biologist. He has a B.S. and M.S. in Wildlife and Fisheries Science from the University of Tennessee and a PhD in Wildlife Ecology from Oklahoma State University. Jay's research experience spans a variety of conservation issues involving a number of different species, including numerous small mammal species, raccoons, and American chestnut. However, most of Jay's research experience has been focused on issues related to black bears, primarily in Great Smoky Mountains National Park, southeast Oklahoma, and populations across the Southeast. Although Jay is still occasionally involved in various research projects, his primary occupation for the last 6years has been as a singer-songwriter.
Madge Cleveland (FLC Vice-President) – Madge graduated from Rhodes College in 1978. She has worked in campaigns and governmental offices for Senator Lamar Alexander and (then) Mayor Victor Ashe. She has also worked in PR and technical writing for the Ingram Group and Child and Family Tennessee. Madge lives in Knoxville with her husband Barry Cleveland, a financial planner.
Jenny Freeman – Jenny Freeman is the Communications Manager for Strata-G, LLC, a Veteran-owned Small Business based in Knoxville, Tennessee. She has worked in

the DOE Oak Ridge Site community for over 25 years. Her career extends over employment with small companies, a large business, and the non-profit organization, the Energy, Technology, and Environmental Business Association, giving her a range of experience in the DOE contracting arena. In addition to being a proud employee of Strata-G, she relishes her involvement with the Oak Ridge Business Safety Partnership (ORBSP), which she co-founded in 2004. The ORBSP focuses on worker safety by holding community safety forums and hosting the annual Safety Fest TN, a week-long program of free safety courses offered to anyone who registers. An enthusiast of the DOE Oak Ridge Environmental Management Program, Jenny works to support the cleanup of the Oak Ridge Reservation by helping celebrate EM's successes and participating in activities that moves the cleanup forward. With her husband, Bill Allen, an attorney, she lives in Oak Ridge.
Jenny Hines – A native of West Virginia, Jenny moved to Knoxville in 1979 and has made this her home for the past 32 years. Jenny began her public accounting career in 1984 with Main Hurdman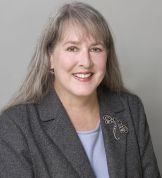 (subsequently KPMG) after obtaining both her B.S. and Masters Degrees in accounting from the University of Tennessee, Knoxville.  She received a B.A. in Journalism from West Virginia University prior to enrolling at UT.  With her friend and fellow classmate, Janna Hubbs, she formed Hines and Company, P.C. in 1998. As a Tax Partner, Jenny works with a broad spectrum of clients ranging from real estate developers and managers to artists and media producers.  She works with both corporate and individual clients. Jenny is active in the community serving on the boards of East Tennessee Foundation, Historic Tennessee Theatre, Knoxville Symphony and Legal Aid of East Tennessee.
Dr. S. Craig Jarvis – Dr. Jarvis is a long-time Foothills supporter. He has served on FLC's Board of Directors and also has two conservation easements with Foothills. Dr. Jarvis received a Bachelor of Arts from Vanderbilt University in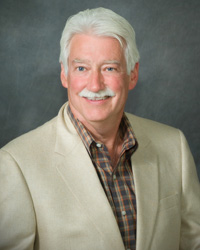 1971, graduating Magna Cum Laude and seventh in a class of 700. Dr. Jarvis received his medical degree from Duke Medical School in 1975. He then completed an InternalMedicine Internship and Residency at the Ohio State University Hospital in Columbus, Ohio. He remained in Ohio to complete his Fellowship in Gastroenterology in 1980. Dr. Jarvis is Board Certified in both Internal Medicine and Gastroenterology. Dr. Jarvis is active in the community. He is Founding Chairman of the Maryville City School Foundation and has participated with Leadership Blount in 1988 and 1998. Dr. Jarvis is a member of the American Society of Gastrointestinal Endoscopy, American Gastroenterologist Association, American Medical Society and Blount County Medical Society. Dr. Jarvis lives in Maryville, Tenn., with his wife, Debbie; he has five children. In his leisure time, Dr. Jarvis enjoys tennis, boating, hunting and spending time with his family.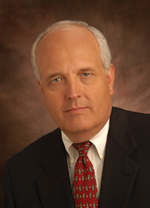 Mark Jendrek (FLC Secretary) - Since 1989, Mr. Jendrek has held the position of Adjunct Professor of Law at the University of Tennessee – College of Law. He currently teaches one course per semester, alternating between Contract Drafting for third year law students and Legal Research and Writing for first-year law students. Mr. Jendrek also is in private practice in Knoxville, Tennessee, with a focus on real estate and other transactional matters, and includes specialty in wireless telecommunications. He is the current Chairman of the Tennessee Supreme Court Regional Investigating Committee -Region 2, and in the past served as Chairman of the Alternative Dispute Resolution Committee with the Knoxville Bar Association. From 2003-2005 he served as Commissioner of the Knoxville-Knox County Metropolitan Planning Commission.
 Mark King (FLC President)– Mr. King is a life-long resident of Blount County and currently serves as the Chief Financial Officer of Burley Stabilization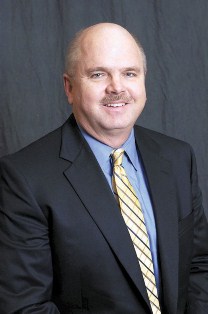 Corporation.  He is also a co-owner, along with his brother, of his family's Blount County cattle farm, King Brothers Farm, LLC.  Mr. King graduated from the University of Tennessee in 1978 and began his accounting career with Ernst & Whinney (now Ernst & Young).  He continued in public accounting until his retirement in this past May from Lattimore Black Morgan & Cain in Knoxville.   He is an active member of the Tennessee Society of CPA's and the American Institute of CPA's and served on the Tennessee State Board of Accountancy from 2000-2003. He currently serves as treasurer for New Providence Presbyterian Church and as treasurer and Board Member for Secret Safe Place for Newborns of Tennessee, and was a member of the Class of 2011 of Leadership Blount.
Daniel Lawson – Mr. Lawson served as an independent insurance agent in Maryville for over 30 years and last as owner of Lawson Insurors.  He served as a board member of the Insurors of Tennessee. Throughout his career and even today he provides his time and talents to many community groups and organizations, and notably to the Great Smoky Mountains National Park. He is on the Board of the Tennessee Great Smoky Mountains Park Commission.  Through the years he has served as an ardent volunteer for both the Great Smoky Mountains National Park's Adopt-a-Trail program and the Backcountry Permit Office. His many years as an experienced hiker served him as his favorite pastime and love of the National Park. He was also a Board Member and Chair at one time for the Great Smoky Mountains Association, a key partner of the Park.  His civic involvement and community activities span Leadership Blount, United Way of Blount County, American Red Cross and Maryville Kiwanis just to name a few. Mr. Lawson has a degree from Maryville College in Business Administration. He and his wife, Gaynell, live in Maryville and have three grown daughters. Mrs. Lawson is the CEO/President of CBBC Bank, based in Maryville.
David Long – Mr. Long is a Managing Partner and Attorney for Long, Ragsdale & Waters, P.C. in Knoxville, Tennessee. His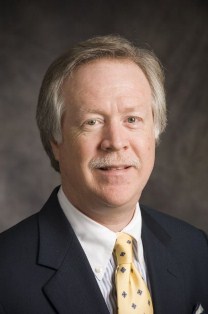 extensive civic/community involvement include: serving several terms as a Board Member for Foothills Land Conservancy. David is a Founding Board Member of the Legacy Parks Foundation (Land Conservation/Greenways Committee). He is a Board Member of the Knox County/Knoxville Parks Advisory Committee, and SouthEast Conservation Legal Defense Member of the Land Trust Alliance.  Since 1981, Mr. Long has been a member of the American, Tennessee, and Knoxville Bar Associations and is a frequent seminar speaker for the Tennessee Bar Association, Lorman Education, and National Business Institute.
Billy Minser - Mr. Minser has been involved in wildlife, wild land management since 1966. Formerly a wildlife biologist and wildlife refuge manager for the state of Georgia, Mr. Minser has been a teacher and researcher in the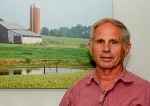 Department of Forestry, Wildlife and Fisheries, at the University of Tennessee since 1972. There he takes part in wildlife research and teaches a variety of wildlife management and land management courses. He has been an active participant with a variety of conservation organizations in Tennessee and the region during the past 40 years (particularly in relationship to conservation of public land). During the past 15 years he has helped acquire or otherwise protect about 400,000 acres in the Tennessee Valley which includes 5 new wildlife management areas and a 300 acre addition to the Great Smoky Mountain National Park. In 2008, Mr. Minser received the Regional Director's Conservation Honors Award from the U.S. Fish & Wildlife Service.
Michael Parish – Mike Parish is president of FMP Real Estate Services, Inc., a Knoxville based commercial real estate firm specializing in retail, office, industrial and mixed-use development in the Southeastern U. S. He has completed over 3 million square feet in six states. Mike is a graduate of the University of Tennessee. He and his wife, Susan Kincaid, have lived in Loudon County for over 30 years.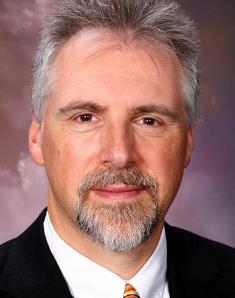 Ken Rueter – Ken Rueter is the President of UCOR and is the East Tennessee Technology Park's Cleanup Project Manager. UCOR is the Department of Energy's (DOE's) cleanup contractor for the DOE Oak Ridge Reservation, primarily focused on cleanup of East Tennessee Technology Park (the former Oak Ridge K-25 Site). UCOR is also engaged in cleanup and waste management activities at other Oak Ridge Reservation sites. Mr. Rueter previously served as Savannah River Remediation LLC President and Savannah River Site Liquid Waste Project Manager. Prior to that, he served as UCOR's Chief Operating Officer. Mr. Rueter also served as the Director of Project Integration for Washington River Protection Solutions (WRPS) at the Department of Energy's (DOE) Hanford Site in Washington. Mr. Rueter is also a member of the Legacy Parks Board and the City of Oak Ridge Recreation and Parks Advisory Board.   He has a Bachelor of Science in Chemical Engineering from Cleveland State University.
Matt Smith - Matt Smith is the Land Manager for the Three Sisters Tract in Blount County, TN. He is a Professional Geologist and Geographic Information Systems professional with practical experience in permitting,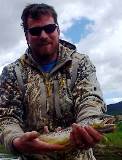 environmental due diligence, wetland delineation, storm water management, field geology, cartography, and construction management. Mr. Smith has work experience at TVA where his focus was the development of habitatmodels in support of Environmental Impact Statements, and as an environmental consultant for a variety of public and private projects in East Tennessee. Mr. Smith received a B.S. in Geology, and an M.S. in Geography from the University of Tennessee, Knoxville.
Mike Suttles – Mr. Suttles is the Director of Surveying for Vision Engineering and Development located in Sevierville, Tennessee. Mr. Suttles received a B.S. from the University of Tennessee in Forest Management and is a registered land surveyor. He is an active member of the Tennessee Association of Professional Surveyors and is also a farm and cattle producer.
David A. Zandstra –  Mr. Zandstra is a CFA and the Chief Investment Officer of Meridian Trust & Invesment Company. He joined the Meridian team in 2004 and has 15 years of trust and investment management experience. He oversees the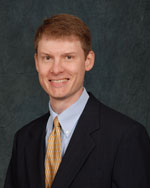 investment process for all investment accounts and serves on Meridian's Trust Committee. Dave graduated from Calvin College with a degree in business administration and received his MBA from Heriot-Watt University.  He has earned the Chartered Financial Analyst (CFA) designation and is a member of the Knoxville Estate Planning Council, the CFA Institute and is an officer of the Knoxville CFA Society.
FLC Staff Bios
Bill Clabough, Executive Director -  Bill Clabough has spent his entire life in Blount County. A graduate of the Blount County School system and UT Knoxville, Bill spent 30 plus years in the retail grocery business in Blount County. In 2004 he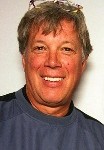 was elected to the Tennessee General Assembly, serving 4 years in the Tennessee House and 6 years in the Tennessee Senate. He joined Foothills Land Conservancy in the spring of 2006 as the Executive Director with the charge to take the organization to the next level.  Bill has put together a strong team that is moving Foothills Land Conservancy forward on land protection partnerships, land stewardship and community outreach. He has been involved in all project areas of Foothills. Through the course of overseeing the completion of many successful programs, Bill is always reminded that land protection is our business and our only business!
Meredith Clebsch, Land Director – Meredith Clebsch joined the FLC team in 2007 monitoring conservation easements and preparing baseline documentation reports. Meredith's formal education includes a BS degree in Animal Science from Clemson University with minors in Horticulture and Wildlife Biology. She also completed a number of graduate and undergraduate level courses at the University of TN in botany, ecology, horticulture and wildlife biology. For 25 years Meredith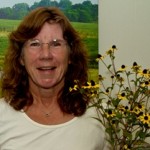 owned and operated a successful native plant nursery in Greenback, TN, which included consultation and design services involving considerable field work in plant identification and landscapes interpretation. Much of her recreational time is spent outdoors hiking and pursuing nature study.
Elise Eustace, Communications & Development Director – Elise Eustace joined the FLC team in 2009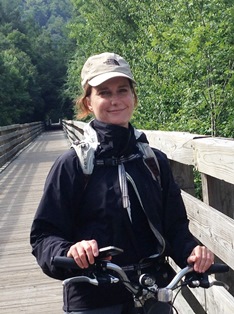 and has over 15 years of experience in marketing in sales, client relations, event management, public speaking, and writing. She has a B.A. degree in Communications with a minor in Business from Southwestern University in Georgetown, TX. Elise currently serves on City of Maryville Tree Board and the Smoky Mountain Planned Giving Council. She was a 2011 graduate of the Experience Your Smokies Program.  She is an avid hiker who enjoys getting acquainted with all area parks and can often be found hiking with the Smoky Mountain Hiking Club. Elise is in her second year as a SMHC Board Member.