Bill Landry's Book, Appalachian Tales & Heartland Adventures
Wednesday, August 17th, 2011 at 3:59 pm
Foothills Land Conservancy is currently out of the book, Appalachian Tales & Heartland Adventures. Please visit the website of Bill Landry's publisher, Celtic Cat Publishing, to place your order.  Thank you!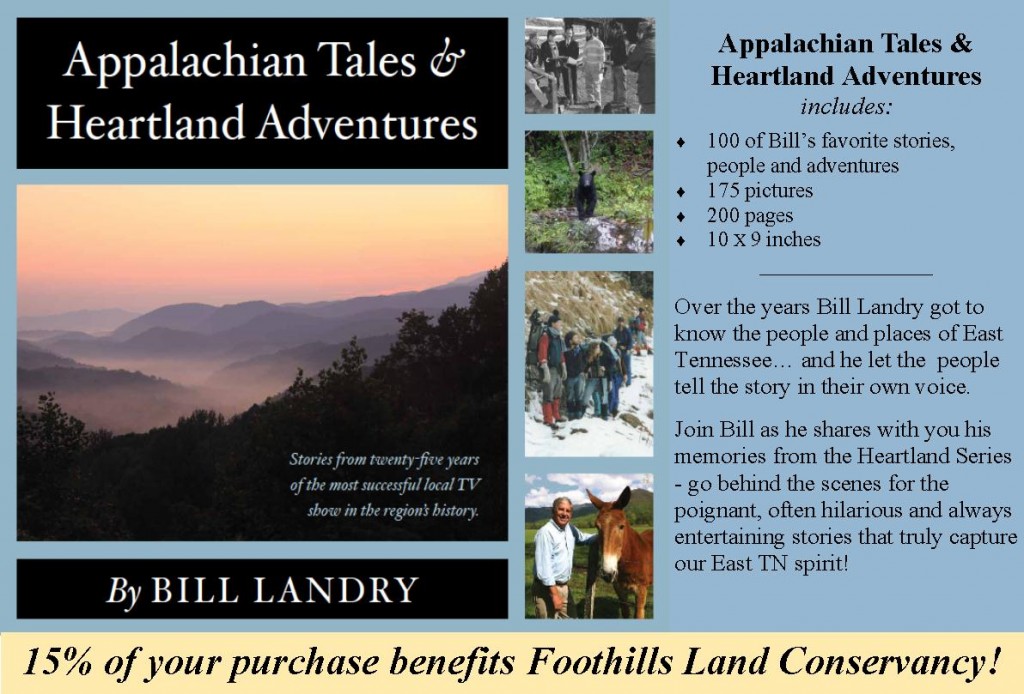 ________________________
To make a ONLINE DONATION To Foothills Land Conservancy:
Filed under: Uncategorized
Like this post? Subscribe to my RSS feed and get loads more!