Foothills receives J.B. Owen award from KTOS!
---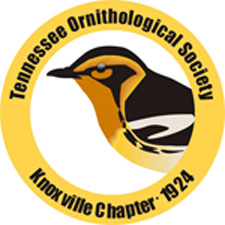 Foothills Land Conservancy is honored to be the recipient of the J.B. Owen award by the Knoxville Chapter of the Tennessee Ornithological Society (KTOS).
The Award honors the memory of J.B. Owen, longtime Tennessee Ornithological Society (TOS) member known to thousands in East Tennessee through his columns in Knoxville newspapers. J.B. Owen was an active member of KTOS from 1947 until his death in 2001. He was awarded the TOS Distinguished Service Award in 1990. J.B. Owen Awards provide funds for projects that promote the welfare and conservation of birds in Tennessee.
This Award, in the amount of $300.00, is for support of the Conservancy's important mission to protect and preserve the natural landscape of East Tennessee. The Conservancy's mission has significant benefits for the conservation of birds in Tennessee.
---