FLC's 2016 Summer Celebration was a big success and we enjoyed spending time with our Friends!
---
FLC's Summer Celebration!
Saturday • August 20, 2016 • 5:00pm – 8:30pm • RiverView Family Farm
CELEBRATION LOCATION: RiverView Family Farm
12130 Prater Lane – Knoxville, TN 37922
RiverView Family Farm sits on 265 acres and is located on Fort Loudon Lake in the Concord community of west Knoxville. The farm has the Tennessee Century Farm designation and has been in the family for 7 generations. This is a working farm providing grain and grass fed beef and hay.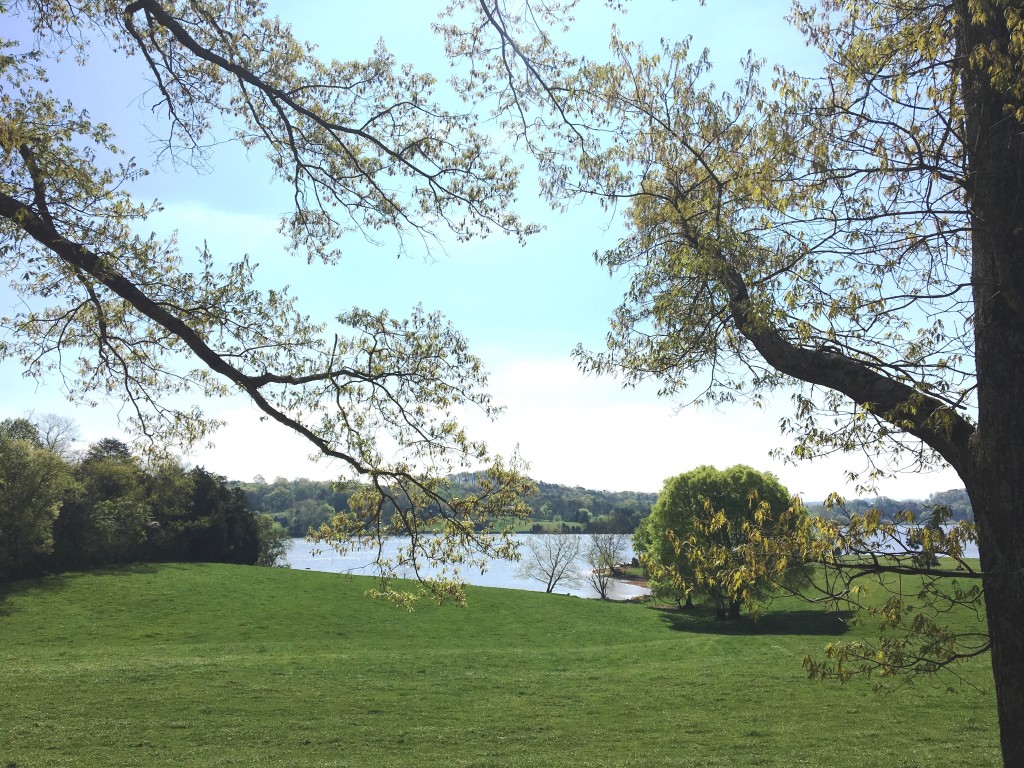 On behalf of FLC's Board of Directors and staff we wanted to thank all of our Friends, over 300 of you, for joining us at FLC's annual Summer Celebration! This year's gathering was held at RiverView Family Farm. A beautiful265 acre working farm and designated Tennessee Century Farm located on Fort Loudon Lake in west Knoxville.
FLC's Executive Director, Bill Clabough notes that this event is always a special time for Foothills, "Once a year FLC's Board of Directors, Staff, Friends of the Foothills, Corporate Sponsors, and those interested in learning more about the organization get a chance to visit, to hear about our successes as well as upcoming projects. And we just enjoy spending time with each other it's a party!"
Despite storms in the area all evening, RiverView escaped the showers and FLC's program kicked off with a short presentation from FLC Executive Dir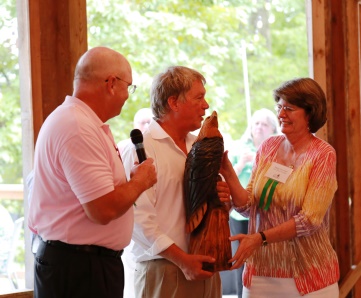 ector, Bill Clabough. Bill conveyed that FLC has the potential, by the end of 2016, for a standout record year in regards to preserved acreage. Mark King, FLC's current V-P and outgoing President, handed over a large, carved eagle to FLC's incoming President, Madge Cleveland. This tradition began a few years ago as a symbolic passing of the leadership torch. FLC Founding Member, Gail Harris, also took time to address the crowd, highlighting her love of East Tennessee and the importance of land conservation in our unique and highly diversified region.
Doug Mills, Videographer of the local television program, "The Heartland Series", provided his outstanding photography skills to capture the Celebration attendees. Click here to view event photos. Holly Hambright's crew and the Pour Guys took care of guests with a Southern menu that included: Holly's Famous Candied Bacon, Sweet Pea Salad with Feta & Mint, Pork & Chicken Sliders, along with mini Key Lime, Chocolate & Strawberry Rhubarb Pies. Door prizes included a rain barrel donated by the Water Quality Forum, a year subscription to the Tennessee Conservationist Magazine, signed books by Bill Landry, Stephen Lyn Bales, and Sherri Lee Baxter. Local artist and musician and artist, Leah Gardner, donated a collection of her native tree and plant stationary.
As we transition from summer and into fall, the Foothills team has hit the ground running with projects in multiple Tennessee counties and states! The second half of the year is always a busy one for completing land preservation partnerships and we can't wait to share the news as these projects become official conservation easement agreements. If you have an interest in learning more about preserving your land in it's natural state or as a working farm, please contact the FLC office at 865-681-8326, visit our Landowner's Page, as well as info on the now permanent enhanced Federal tax incentive for conservation easement donations.
– The FLC Team
Click here or below to view event photos!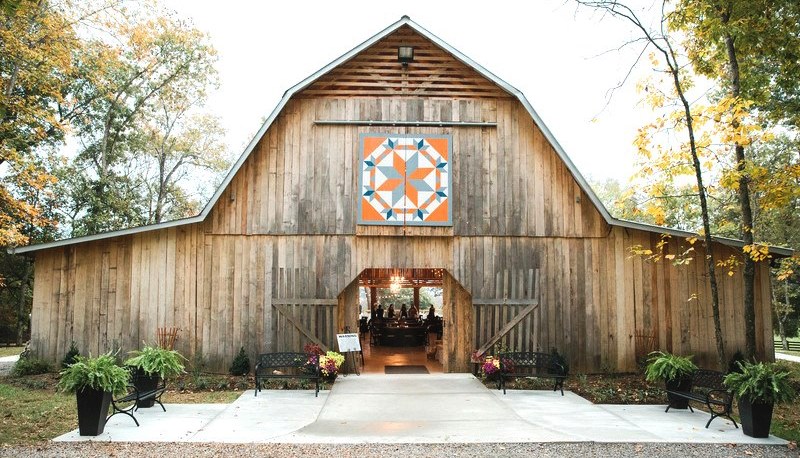 A big thank you to FLC's 2016 Celebration Sponsors & Hosts!
Click here to read about FLC's 2015 Summer Celebration!
Click here to read about FLC's 2015 Land Preservation Projects!
---