Thursday, June 22nd, 2017 at 6:41 pm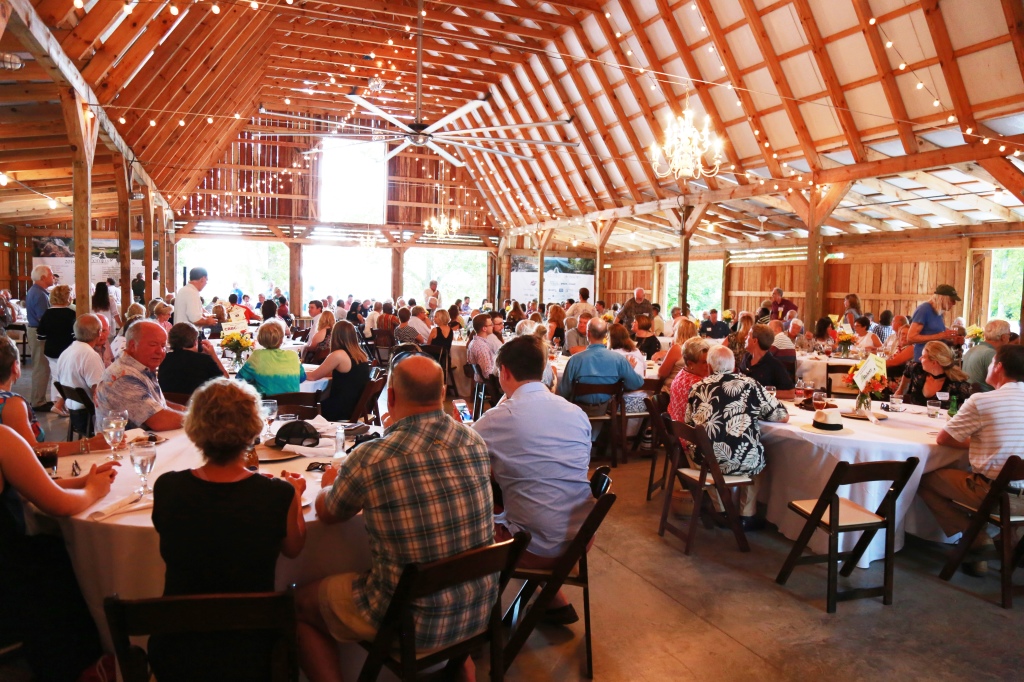 FLC's Summer Celebration!
Saturday •  August 24, 2019 • 5pm-8:30pm
RiverView Family Farm sits on 265 acres and is located on Fort Loudon Lake in the Concord community of west Knoxville. The farm has the Tennessee Century Farm designation and has been in the family for 7 generations. This is a working farm providing grain and grass fed beef and hay.
Every year, FLC's Board of Directors, staff, our Friends of the Foothills supporters, Corporate Sponsors, and those interested in learning more about Foothills Land Conservancy connect with one another and learn about Foothills' programs and project highlights. And, we just enjoy spending time with each other – it's a party!  We hope you will join us for our next get together on Saturday, August 24, 2019!
2018 was another record year for the Conservancy!  Foothills worked with land owners to partner on a record 48 conservation easement projects and 3 land donations totaling close to 18,000 acres! These 51 land preservation projects were spread across 21 Tennessee counties and the five additional states of Alabama, Georgia, North Carolina, South Carolina and Virginia.
Net proceeds from this year's Summer Celebration support our enduring mission to preserve, protect, and enhance the lands of the Southern Appalachian region. Thanks to your generous and ongoing contributions FLC is able to expand conservation efforts across our diverse region. Foothills is a 501(c)(3) and does not receive any financial assistance from local, state or federal governments. We rely on individual and corporate contributions solely to sustain our organization, land acquisition and stewardship funds.
If you would like to join FLC for this year's Summer Celebration as a 2019 Sponsor, Host Committee Member, or an attendee ($100 per ticket) please use the PayPal link below. To mail in your payment, please make the check payable to Foothills Land Conservancy (3402 Andy Harris Road – Rockford, TN  37853) and include a note as to whether this amount is for sponsor, host or tickets. Please contact Elise Eustace at eeustace@foothillsland.org or 865-681-8326 with any follow up questions or requests.
To view 2018's Celebration photos – click here
To view 2017's  Celebration photos – click here
To view 2016's  Celebration photos – click here
---
A special thank you to FLC's 2019 Sponsors and Hosts!
 (Click on images to enlarge!)