FLC partners with landowners to preserve another working farm in Jefferson County, TN, this year!
---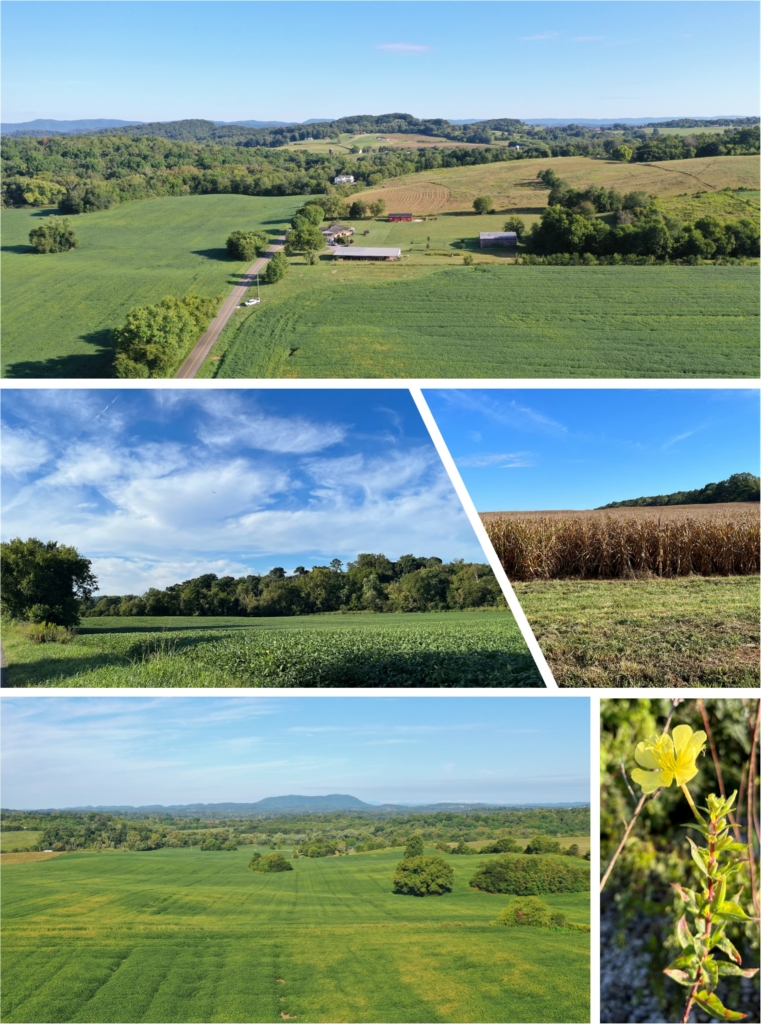 Images from top)  Aerial view of the property; Recent crop yields at the farm include soy beans (left) and corn (right); Aerial view of the farm with House Mountain in the distance; Evening primrose (Oenothera biennis)
Jefferson County, TN – FLC recently partnered with landowners to preserve their 139 acre working farm, currently being utilized for growing row crops like soybean and corn. The tract is being preserved for its scenic open space pastures which offer views from public roadways, its prime agricultural soils, and for the protection of its relatively natural habitat for plant and wildlife species. It will also help to serve as a buffer for preserved land containing unique ecosystems in the area and protect the rural character of the area, which is under development pressure from urban sprawl.
Within the last 12 months, FLC has also worked with landowners to preserve two other working farms in Jefferson County. Check out their stories below: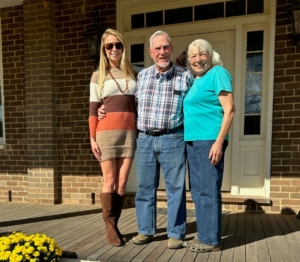 Kramer Farm – 121 acres of Jefferson County, TN, farmland permanently preserved!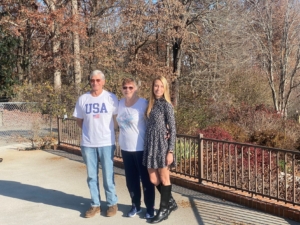 Savage Property (Dancing Winds Wildlife Sanctuary and Arboretum) – 131 acres in Jefferson County, TN, now preserved!
---