2011 Conservation Easement Projects
Friday, January 27th, 2012 at 8:54 pm
Now in our 27th year of service as a land trust, FLC has assisted in the preservation of 30,000 acres in 18 Tennessee counties. This past year Foothills partnered with landowners on nineteen land protection projects covering 4400 acres! Recent easements include two Tennessee Century Farms in Monroe County, 120 acres along the French Broad in Knox County, a 364 tract in Blount County (Camp Montvale) and 1700 acres within the Cumberland Plateau (Scott, Overton & Cumberland Counties).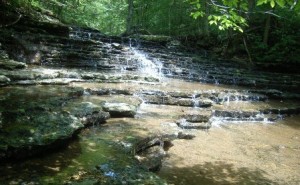 The following links provide an overview of our 2011 easements:
Part 1 - Blount County – Monroe County (2 Century Farms) – Union County
Part 2 – Cumberland County - Overton County – Scott County
Part 3 – Blount County – Jackson County - Knox County – Meigs County – Roane County – Williamson County
Part 4 – Blount County – Bradley County – Knox County
To View FLC's 2012 Conservation Easement Projects: Click Here
To View FLC's Publications & eNews Archive: Click Here
______________________________________
Media Article about FLC's 2011 land projects:
The Daily Times – Camp Montvale Site Preserved
http://www.thedailytimes.com/Local_News/story/Camp-Montvale-site-preserved-id-019254
Filed under: Conservation Easements • FLC Projects
Like this post? Subscribe to my RSS feed and get loads more!